Welcome to The McGreal Family Page - New York National Guard's 121st Cavalry
---
Austin McGreal's days in the New York National Guard's 121st Cavalry - Do you remember the family stories about Dad/Grandpa lying about his age and joining the Cavalry? Emily and Kathy (Chapman) recently visited the Culver Street Armory (Rochester), which was the home base for the Rochester Cavalry unit. Our guide was Mr. Leonard Guerin, also a member of the Cavalry, who remembers Dad/Grandpa. Visit the 121st Cavalry's web site 121st site Photos from our visit will be up in a few weeks. In the meantime, please send us any stories you remember about Dad/Grandpa and the Cavalry.
---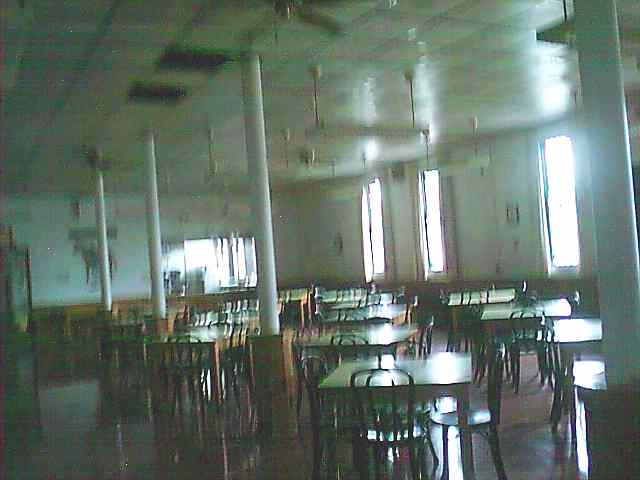 This is the dining hall at the Armory. The tables are from the 1930's or earlier.
---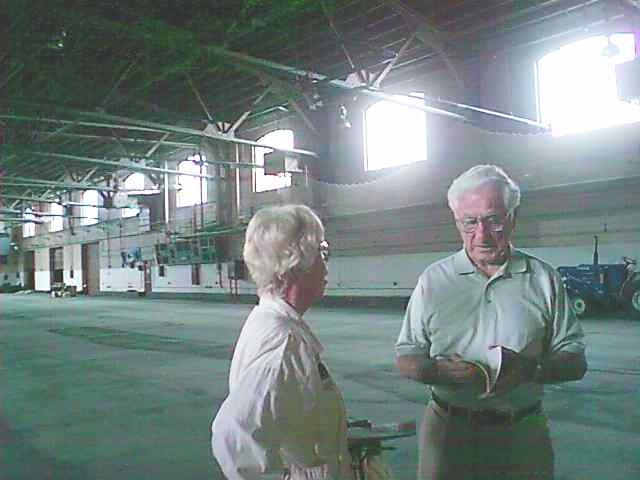 Inside the Armory itself. Mom and Mr. Leonard Guerin. In this great hall, the Cavalry troop would drill once a week. Until recently, the floor was dirt. A large door (not shown in photo) led to a large riding area outside. The entrance to the stables is to the left, although we weren't allowed back there. We saw an old photograph at the Armory which showed this hall setup for a great banquet - a series of tables were placed in a large horseshow shape and numerous tents and teepees were setup against the walls.
---
Mom and Mr. Leonard Guerin looking at the memorial plaque in the Armory's vestibule. The plaque lists the names of the Cavalry's deceased members. Mr. Guerin is pointing to Austin McGreal's name, Mom is snapping a photo.
---
http://mcgreal-family.tripod.com/cavalry.html - Last updated Aug 28, 2001.