Welcome to The McGreal Family Photo Page - old time photos
---
Clarence and Austin McGreal (age 2), 1907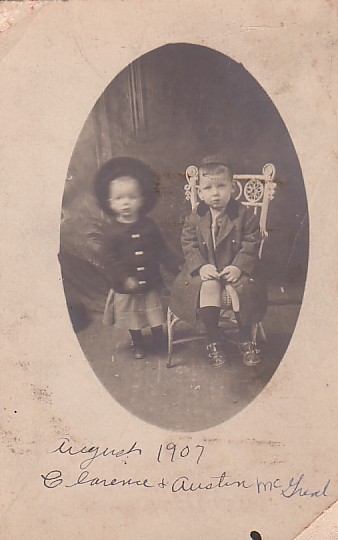 On the back of the card is printed "Souvenir, Ontario Beach Park"
Card is a post card, and is addressed to Rev. W. V. Fitzgerald, 1115 Riverside Ave., Spokane Washington. The message says "This is not a very good picture, but just to show you how the boys are growing. I thought I would send it to you. M. L. McGreal".
---
Austin (age 11) and Tony, 1916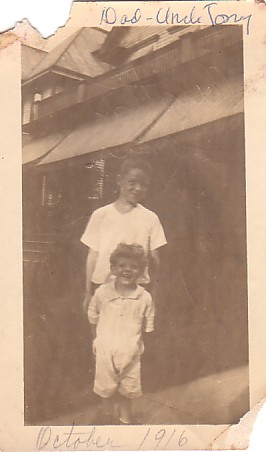 ---
Arno Meyers, Miriam Meyers father. 1909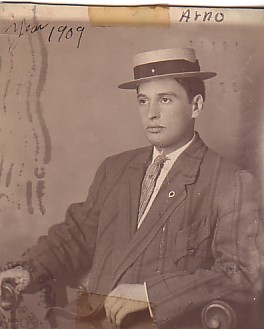 This photo is also a "picture postcard" and it seems the remainder of the photo has been cut away. The back shows part of the area for the address (it's addressed to Mrs. E Meyers, 62 Cumberland, Rochester NY). The post mark is July 17, 1909, St. Paul Minn. E. Meyers was Estelle Meyers, Arno's mother
---
Miriam Meyers, age 3, 1911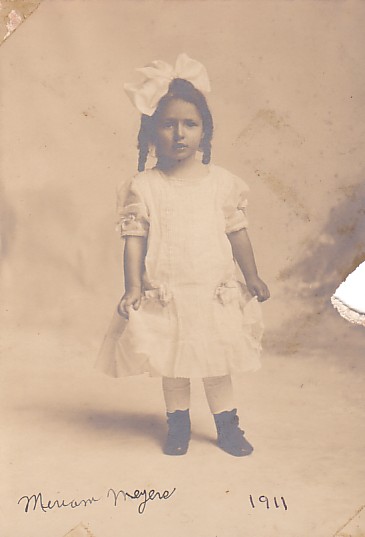 ---
An undated postcard photo. Benjamin Meyers and wife Estelle Wolf Meyers were Miriam Meyers McGreal's grandparents. Abe Wolff was Estelle Wolff Meyers brother. Addie was Abe's wife.
Back of post card appears to be a guest list and shopping list "For Mothers party". The guest include "Mrs. Andrews and daughter <sic>, Aunt <can't make out the name>, Emma our Emma, Father, Uncle Alfred, Uncle Abe, Uncle Will"
---
4 generations photo dated 1913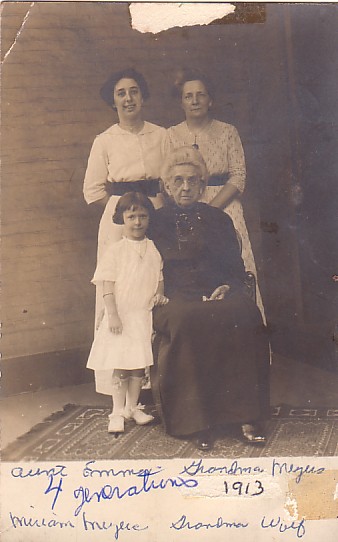 ---
You are visitor #
http://mcgreal-family.tripod.com/oldphotos.html - Last updated Dec 16, 2002