Welcome to The McGreal Family Bio Page - Edward Neil Chapman
clicking the immediate family members names goes to their bio page if available
---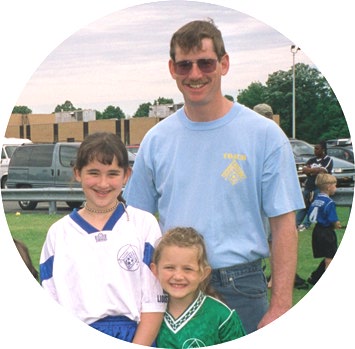 Spouse: Marlene Chapman
Father: Neil Chapman
Mother: Emily Chapman
Sister: Kathy Chapman
Brother: Rick Chapman
Sister: Karen Chapman
Daughter: Maria Chapman
Daughter: Emily Chapman
DOB: 2/11/1957
Home Town: Rochester, NY
Graduated: BSEE 1990 RIT with honors
Married: 5/19/1984
Comments: I work at Heidelberg Digital L.L.C. Designing copier-printers (they bought the part of Kodak Office Imaging I was in). My hobbies are playing sports esp. volleyball (I played in the Empire State Games last year), cars esp. Buick turbo Regals (We own a Grand National, T-Type, and T). I also coach the kids soccer teams and am active in helping kids with developmental disabilities. See my web page for more details.

http://mcgreal-family.tripod.com/Ed.html - Last updated Jun 10, 2001.